Reduce topic creation fields to few only
21 Мая (ред)
Is there any plans to reduce the Topic creation to few fields only?
the below is a screenshot from Lemmy these are the fields for creating community.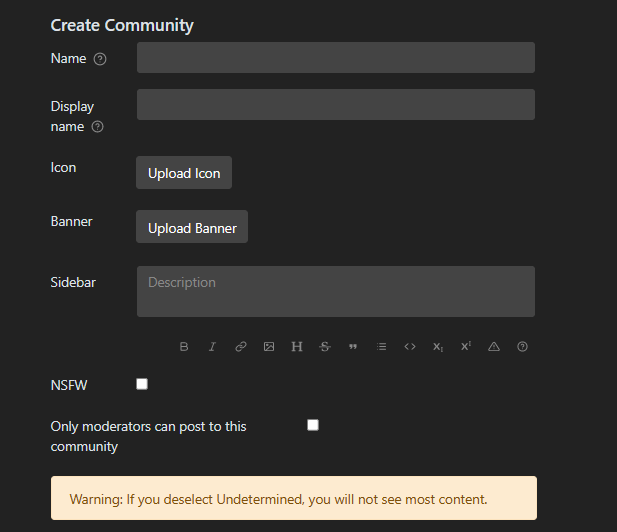 I belive less fields means better expriance.
the users should not take long time filling a lot of fields to create a topic.

jayabie
+

53